Jaké to je, když se vám vdává kamarádka? A navíc taková, která se ve svatebních kruzích točí už několik let a jejíž vkus a pohled na spoustu věcí a detailů je na takové laťce, která je výš než vysoko? My dva jsme byli před svatbou Renči (@yesandyes) a Máry tak trošku nervózní a vlastně jsme se prali s obavou, jestli naplníme jejich očekávání, jestli budou spokojení hosté, jestli jsme vybrali to pravé kafe, jestli jsme neměli těch kremrolek napéct víc, jestli… jestli bude všechno takové, jaké si to Renča s Márou vysnili.
A jasně. Bylo. Bylo to ještě krásnější a dojemnější, než jsme si mohli myslet. A pak, když jsme v noci skoro potmě připravovali kafe těm všem tančícím hostům a viděli ty dva, uvědomovali jsme si (jako už tolikrát předtím), že svatba je stejně o lidech a ne o dokonalé výzdobě nebo měkoučkých kremrolích. Ale to bych předbíhala…
Renča s Márou si svůj den naplánovali na konec června a kvůli divokému jaru plnému nejistoty ohledně rychle se šířícího viru nebylo do poslední chvíle úplně jasné, jestli se svatba uskuteční nebo ne. Ale vyšlo to. Bohu díky!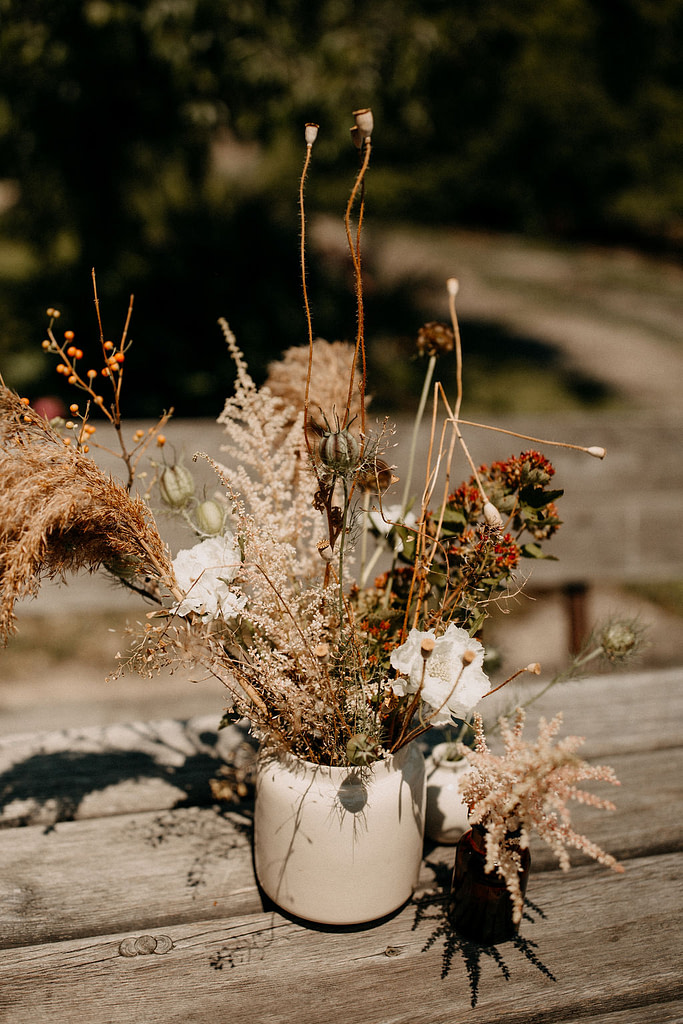 Svatba se odehrála na severu Čech na statku Ondříkovice. Toto místo si Renča vyhlídla a zamilovala už dlouho před svatbou, snad kvůli jeho nádherné zahradě. V zahradě se konal obřad a všechny ty stromy, keře a záhony vytvářely spoustu zákoutí, kam se mohli hosté schovat. V jednom takovém přistál i náš bar.
A tak jsme tam stáli, obklíčeni růžovými keři, jeli jeden espresso tonic za druhým a užívali si svatební atmosféru se shakerem v ruce a hromadou ledu pod barem.
A víte co? My tu naši voňavou práci milujem čím dál víc. Ty dny jako byl tento – plné kafe, krásných kytek, lehkého deště a toho nejlepšího dortu od Stáni z Punk Rock Cakes, skvělých lidí, krásných Réniných šatů, poctivé kulajdy a dojemných okamžiků při obřadu, smíchu i slz, vlčnovských koláčků a radosti z těch dvou, kteří se stali jedním.
Díky, že jsme mohli být součástí vašeho dne, kamarádi!