Konference pro více než 1000 lidí a výzva, která tu ještě nebyla.
Na začátku listopadu se v Letňanech konala IT konference pořádaná společností Check Point. Tématem konference byla ochrana proti kybernetickým útokům a tím nejopakovanějším slovem, které z pódia zaznívalo, byl CLOUD. Ruku na srdce… Odborníky v komplikovaném světě plném jedniček a nul se zřejmě nestaneme, zato jsme účastníkům konferenčního dne mohli během coffee breaků podávat vzpruhu v podobě výběrového kafe. A to není málo!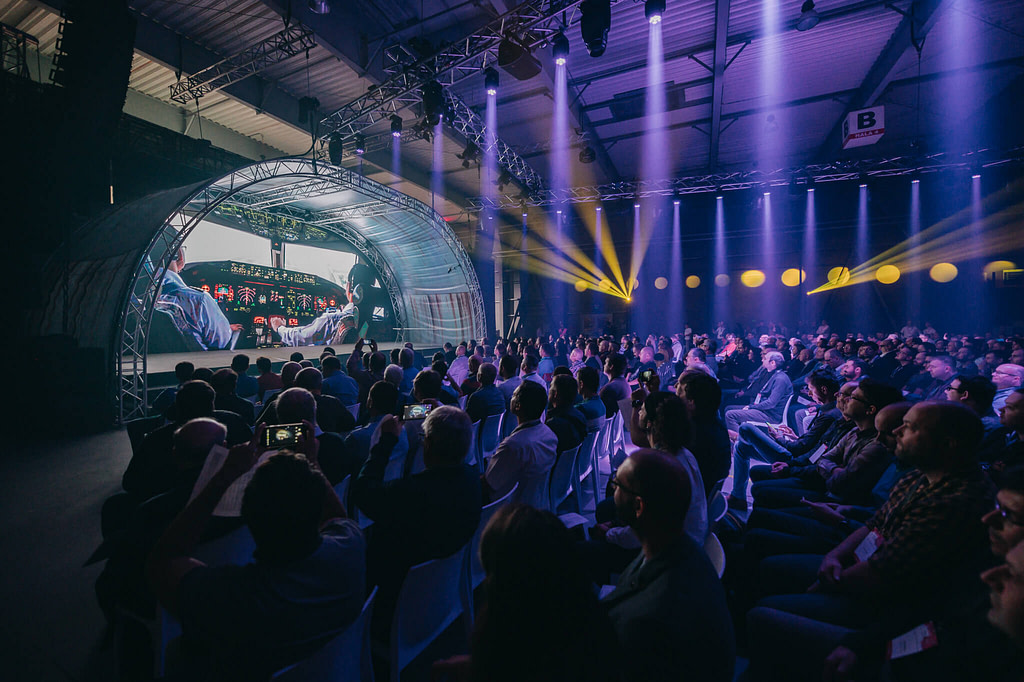 A jak to celé začalo? S poptávkou na náš kávový catering přišla eventová agentura RUBIO, která zajišťovala organizaci konference. A protože jsme s touto agenturou pracovali už několikrát a jejich práci můžeme doporučit všema deseti, ihned jsme kývli na to zajistit kávový catering právě na jejich akci. Úkol byl jediný: výběrové kafe bez front a dlouhého čekání. Nechtěli jsme nic ponechat náhodě a na akci se pořádně připravili. Výsledkem bylo pět kávových barů rozesetých po celé ploše haly č. 4 v pražských Letňanech.
Do mlýnku jsme sypali směs kávových zrnek z pražské pražírny Beansmiths, která je už třetím rokem naší domovskou pražírnou. Tentokrát to byl chuťově konzervativnější blend Brazílie, Etiopie a Papuy Nové Guiney, kde dominuje chuť hořké čokolády a lískových oříšků.
Každý z pěti barů zastupoval jinou IT společnost, která se na konferenci prezentovala. Nechybělo tedy logo na kelímcích a na baru.
Děkujeme agentuře RUBIO za důvěru, společnosti Check Point za uspořádání celé konference a všem baristům za jejich práci. Užili jsme si to!