Pamatujete si na akci Kremrolové pondělí, kterou jsme pro vás připravili na začátku léta? My si na ten den, kdy jsme za vámi vezli stovky kremrolek, pamatujeme moc dobře. A už tehdy jsme si oba řekli, že to nesmí skončit. Že se za vámi chceme vydat znovu. A kdy jindy než na Vánoce?
Akci Kremrolové pondělí jsme (prozíravě) přejmenovali na akci KONEČNĚ PONDĚLÍ a rozhodli se, že z našich občasných toulek Prahou s desítkami sladkých krabiček v kufru naší dodávky uděláme tradici.
Proč právě pondělí? Protože má mezi všemi dny v týdnu tu nejhorší startovní pozici. A zatímco všichni toužebně vyhlížejí pátek, pondělí je tím nejméně populárním dnem. My jsme to chtěli (aspoň trošku) změnit. Najít důvod, proč se na pondělí těšit aspoň o kousek víc.
Akce Konečně pondělí je občasná dovážka sladkých a voňavých krabiček. Je to možnost, jak se s vámi spojit jinak než přes obrazovky telefonů, možnost spolu pobýt offline. Je to prosté předávání radosti, sdílení radosti…
A hlavně je to sranda.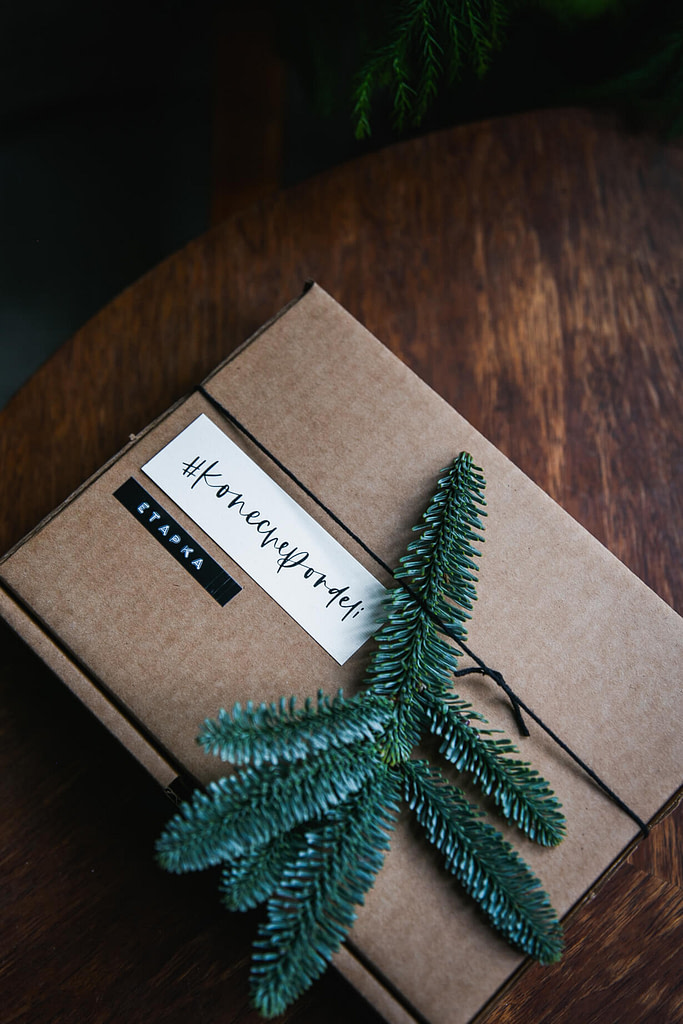 A jak to všechno funguje? Tři dny před akcí pozveme na našem instagramovém účtu všechny k tomu, aby se k akci připojili, a poprosíme je o adresu a čas, kdy je zastihneme. A pak už se naše mapa s plánem cesty začíná zaplňovat různými body, kam se v pondělí vydáme. Připravené krabičky potom rozvážíme po Praze, máme radost z každé zelené, která nám padne, bedlivě sledujeme dojezd, který navigace ukazuje, a modlíme se, abychom to všechno stihli.
Tentokrát jsme do krabiček zabalili naše vanilkové rohlíčky a milovanou naturální Etiopii (Ethiopia Mohammed Haji Aba Simbel) od naší pražírny Beansmiths. Když jsme Petrovi – majiteli pražírny – vysvětlovali náš plán, tedy rozdávat předem namletou kávu spolu s jednorázovým filtrem a co nejjednodušším návodem k přípravě, vůbec nám nerozuměl. Už totiž jenom ta představa, že by kávu namlel a po 12 hodinách připravoval, ho zkrátka děsila. My jsme ale trvali na svém a prosili ho, aby naší představě dal alespoň šanci. Zkoušeli jsme hrubost mletí, testovali množství kávy a vody… Zkoušeli jsme zkrátka připravit co nejlepší šálek výběrové kávy s použitím pouhé rychlovarné konvice a obyčejného hrnku. A vyšlo to. Po několika vzorcích jsme určili ten nejlepší recept, namleli kafe a ihned zatavili do sáčků, aby nedošlo k jeho oxidaci. Takto připravené pytlíky jsme pak vložili do krabiček spolu s jednorázovým papírovým filtrem a trnuli, co na to řeknete. Každou krabičku jsme nakonec naplnili vanilkovými rohlíčky a byli připraveni na první předání.
Jezdit po Praze s voňavým nákladem v kufru je sice hezká věc, ale nebýt Ondřejova řidičského umu a nerespektování řady pravidel silničního provozu, asi bychom těch bezmála 60 krabiček až k vám nedovezli. A i když jsme ještě v to ráno při pohledu na náš jízdní plán byli zoufalí a jistí tím, že to prostě nemůžeme zvládnout, vyšlo to.
Díky za toto pondělí, kamarádi. Díky za to, že vás to baví spolu s námi. Díky za všechny reakce, všechny ty krásné dárky a radost, kterou jsme od vás mohli přijmout nazpátek. Radost je nakažlivá. A pondělí? Pondělí je teď skvělejší, než kdy dřív.
A pokud jste pondělní akci prošvihli, a přesto byste si rádi osladili svátky vanilkovými rohlíčky, přihodíme vám sem recept! Už před lety se o něj se mnou podělila kamarádka Adélka, které za něj každé Vánoce děkuju! Děkuju i tentokrát a tady je:
.
Vanilkové rohlíčky
250 g hladké mouky
180 g másla
60 g moučkového cukru
100 g mletých vlašských oříšků
2 žloutky
moučkový a vanilkový cukr na obalení rohlíčků
Ze všech surovin (kromě cukru na obalení) vytvořte kompaktní těsto, které vložte alespoň na 2 hodiny do lednice. Potom z něj rukama tvarujte rohlíčky a pečte v předehřáté troubě na 170 °C do té doby, dokud nebudou špičky rohlíčků krásně zlatavé – přibližně 10 minut. To je ten čas, kdy musí ven.
Rohlíčky nechejte na plechu úplně vychladnout a teprve potom je obalujte ve vanilkovém cukru. Vychladnutí rohlíčků nepodceňujte, protože teplé rohlíčky jsou křehké a při obalování se rády lámou.
Za nás dva jsou nejlepší úplně čerstvé. Nic ale nezkazíte tím, když je na čas uložíte do chladu.
Sladké a voňavé Vánoce!
Z&O